Our Story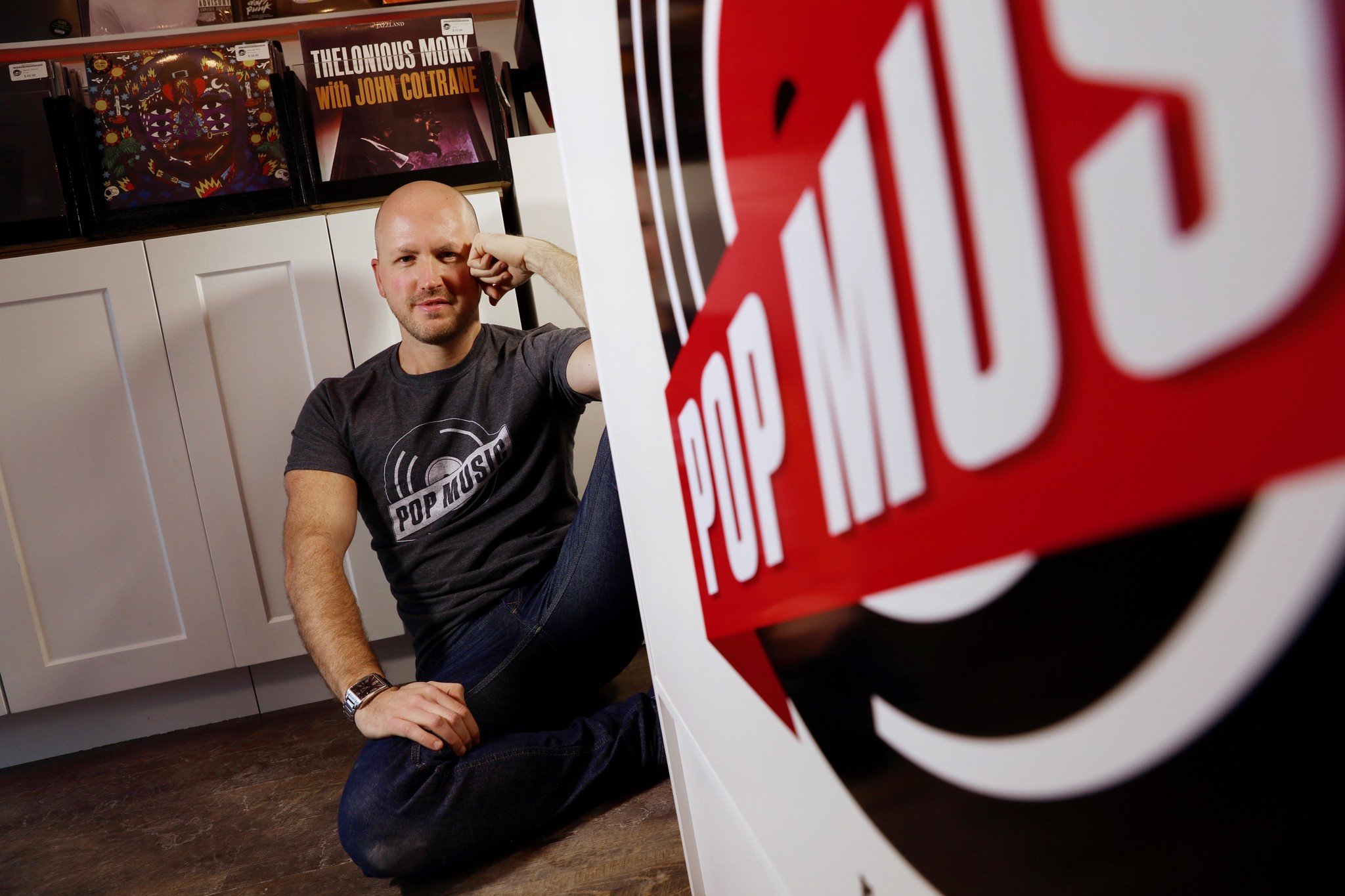 Life is but a dream.
Pop Music was founded by Derek Antonio, a kid who basically grew up in record stores. Obsessed with Much Music and Top 40 radio - that kid eventually earned the opportunity to run the biggest "record store" in Canada, as the General Manager of the HMV Superstore at Yonge & Dundas in downtown Toronto.
The 26,000 square foot Superstore was a fan's paradise for everything music, movies & television. As General Manager, Derek's spent most of a decade trying to make the location relevant by going after unique product offers and collaborating on special events to attract customers. He immersed himself in the product buying strategy for the Superstore, leading a team of genre experts who were on top of trends and could anticipate what the Superstore customer might want.
While HMV Canada was doing it's best to navigate the ever-changing marketplace for home entertainment; sustainability became more of a challenge with the accelerated shift in consumer habits towards digital consumption. In January 2017, the company was forced into receivership when it's lone creditors Hilco Capital (UK) withdrew it's financial support. Just a few short months later, Derek locked the doors on the Superstore for the last time.
As Derek pondered the next steps in his career, he decided to act on an instinct to create his own brand and began writing his business plan. Pop Music had always been just an idea in his head, dreamt up many years ago. This was the moment to make it into reality. Many summer afternoons were spent meeting with industry influencers and surveying existing record stores in Toronto. His objective was to create an boutique vinyl shop that would be curated with the most commercial albums, making it easy for fans to find what they are looking for. The customer experience would focus on engagement, encouraging fans to discover what releases are trending. Pop Music would also become the only record store in Canada to not feature used records. This bold step away from the norm would be a huge risk but Derek understood what market he wanted to capture. The brand vision also included premium licensed music related apparel and merch. Pop Music would be built "for the fans". Exciting, well merchandised, and most importantly, accessible.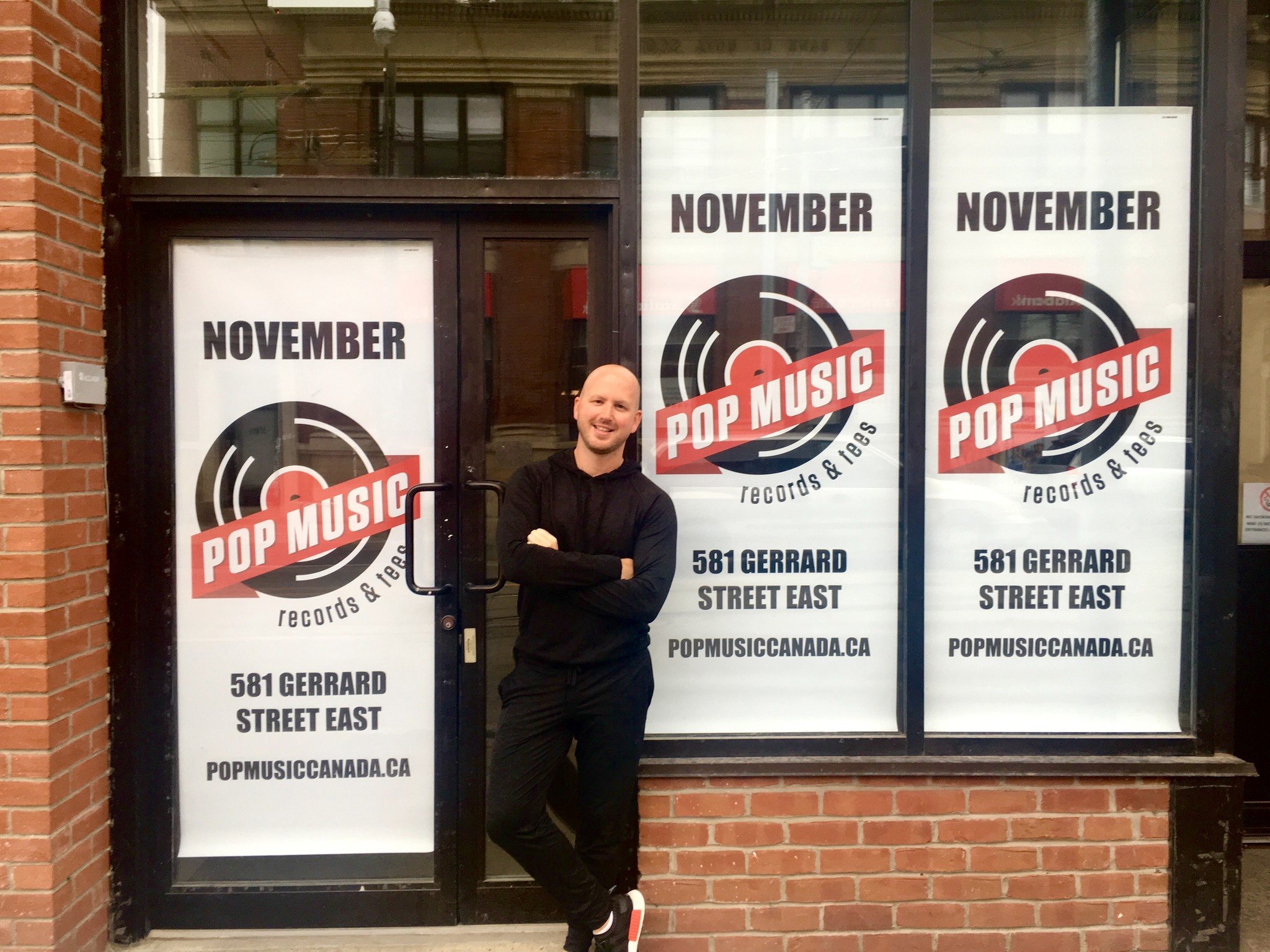 Derek spent the summer of 2017 relentlessly hunting for the perfect location that was sustainable and would draw fans in. That September Derek secured a small - but efficient space on Gerrard East, near the corner of Broadview Avenue. This popular intersection is the cross section of four thriving communities and with three major streetcar routes transporting thousands of Toronto commuters daily. No one would expect to see a record store here, especially something so branded like Pop Music. A rebel with a cause.
By October, the work to create the space began and product was ordered. Derek utilized his HMV experience to choose albums that were the best sellers at the Superstore. Classics from every decade and nearly every genre, with a strong focus on most of the mainstream legacy artists. Derek filled in the rest of the product offer using his connections to key HMV vendors who could provide licensed apparel and collectibles.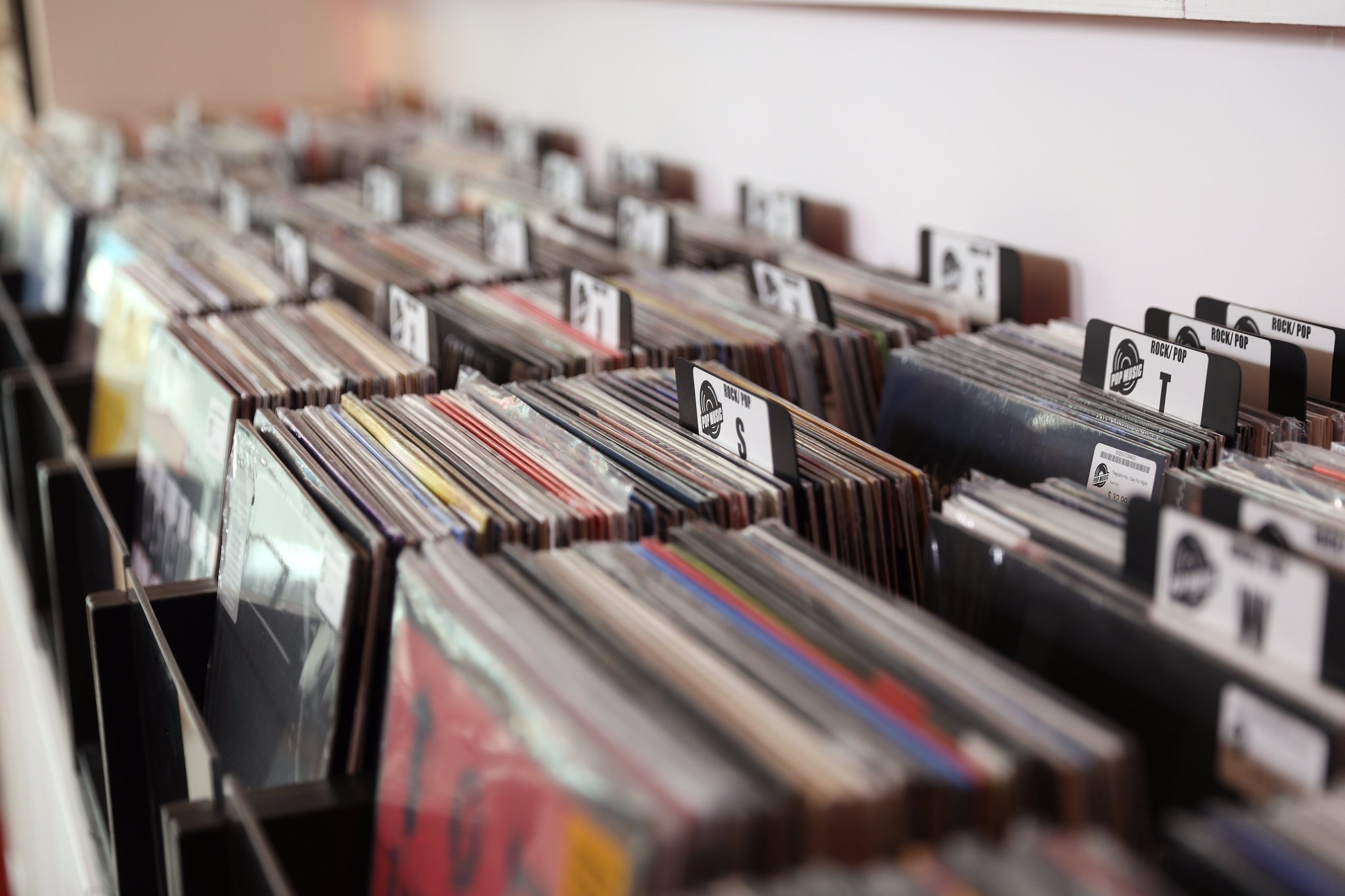 It was also important that Pop Music could showcase industry-respected turntables for fans looking to explore vinyl. Derek chose to partner with Audio-Technica, who could offer multiple turntable options that are well trusted and fan approved. The store would also carry their vinyl care program, offering fans products that help keep their record collections in good condition.
When Pop Music opened it's doors in November, it immediately grabbed the attention of local press and was featured in Now Magazine, blogTO and landed a cover story for The Toronto Star that December.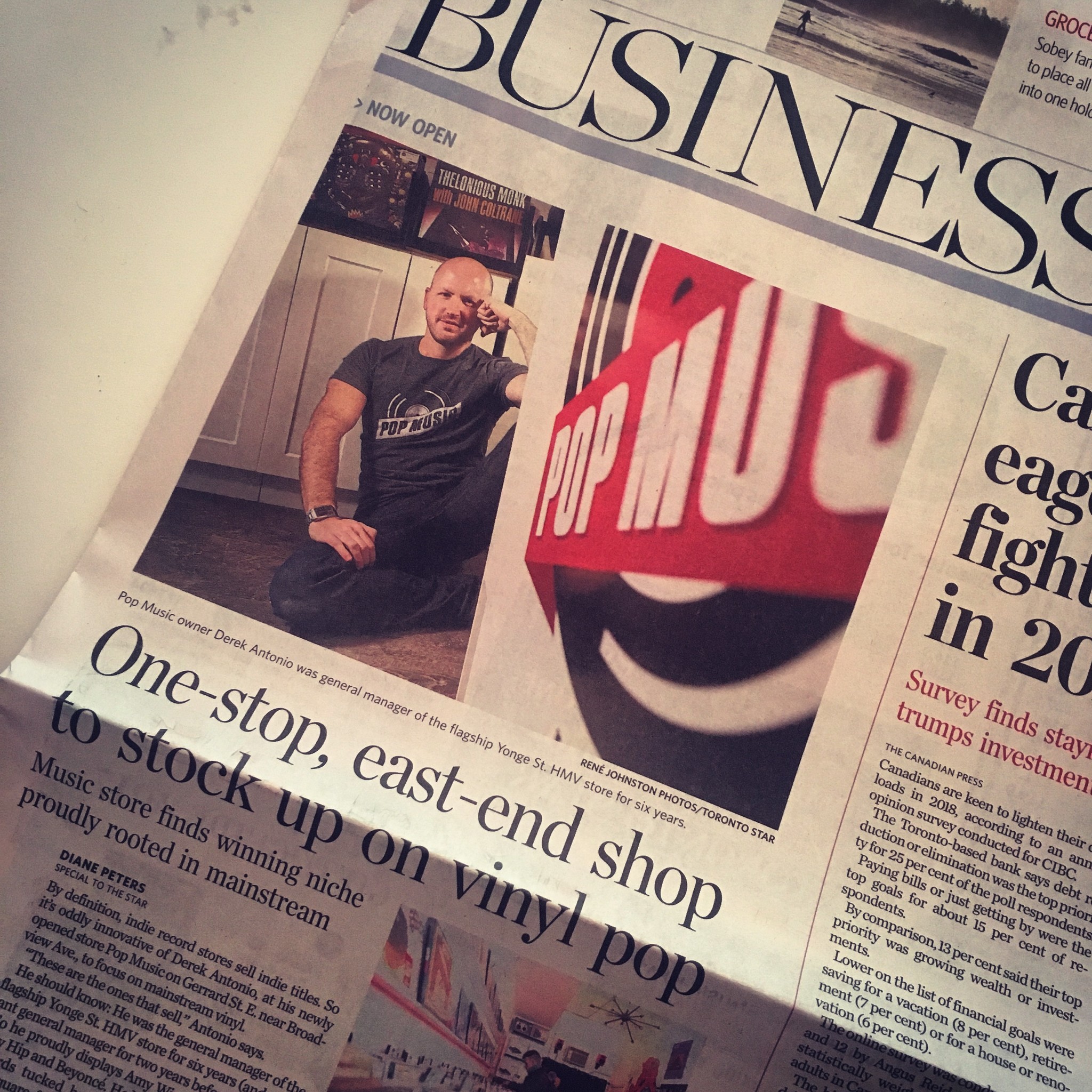 In 2019, the beta version of the Pop Music's eCommerce division was launched. This created a major learning curve for Derek as he navigated this new adventure. It became more evident as the year rolled on that a major platform upgrade was needed to remain competitive in the online world. At the start of 2020, Derek set a goal to make the necessary changes to grow the online business. The new web experience would make the store even more accessible and build a fan base that extends even further.