Guest columnist. Originally published April 20th, 2019.
I can't remember my life without Cher in it. As a child I can recall my Mother humming "I Got You Babe" around the house while she cleaned. When Cher was referenced in the 1995 movie "Clueless" by Alicia Silverstone as being her character's namesake ("Dionne and I were both named after great singers of the past who now do infomercials") I, as a thirteen year old, had a vague recollection of who Silverstone was referring too. By then Cher had permanented pop culture. Not because of her artistry (she was less a trailblazer and more of a trend follower) but by her sheer indomitable presence in all forms of media. Cher had succeeded by reflecting popular culture back at the public and being who they needed her to be at any given time.
Now, 24 years later, Cher has released her fastest selling album since 1998's 'Believe', an ABBA covers album entitled 'Dancing Queen' which quickly went gold in Canada and peaked at number two. It's companion tour, the Here We Go Again Tour, has reportedly already generated 34 million American dollars in just twenty-nine shows, and her scene stealing brief appearance in the movie musical 'Mamma Mia! Here We Go Again' last year has reintroduced the singer to a whole new generation of fans.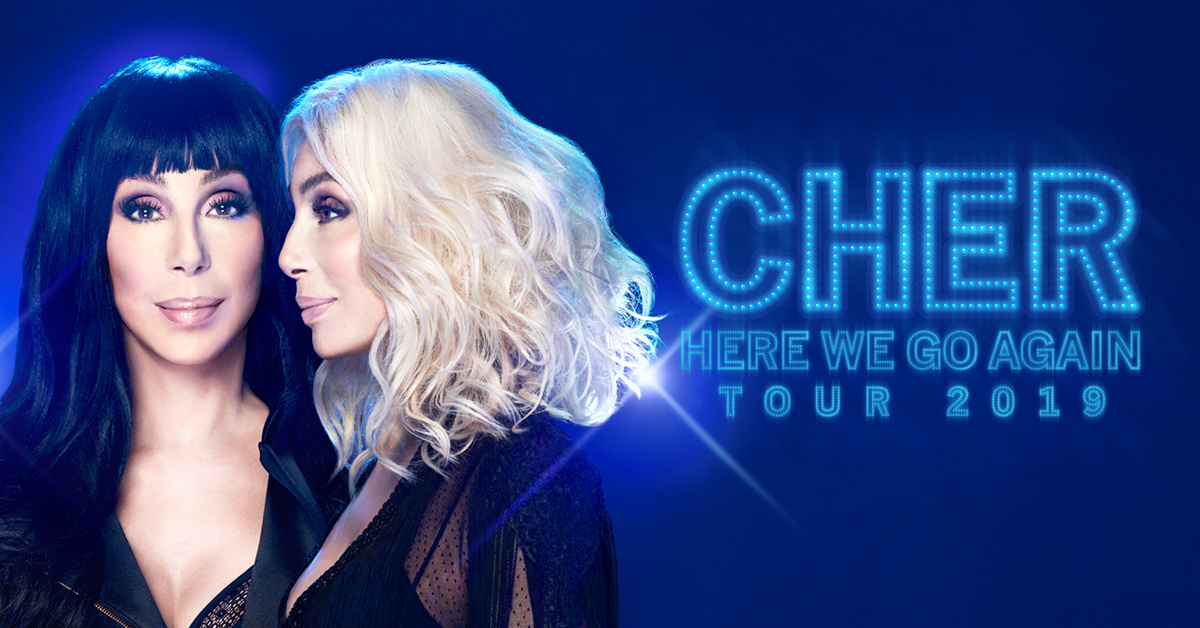 Twenty-one-year-old David MacMillan saw his first Cher concert this spring. Aware that the entertainer was a queer icon, having seen her on Will & Grace and being familiar with her number 1 single "Believe", he says he wasn't really sure why so many in the gay community connected with the 72 year old mother of two. That changed when he saw her live. "Then I went to her concert and most of the people were forty plus, but we seemed to have one thing in common, and it wasn't the denim decals or wigs, rather it was that no one "gave a fuck". When the show started I realised that she was carefree and irreverent and hilarious... I could tell that she was enjoying herself and she was dancing, riding a paper mâché elephant, being outrageous and gutsy and she stopped her concert to talk about things I didn't understand. It was kind of like seeing your estranged Great Aunt from Nashville perform a very excessive drag show."
Cher's previous tour, the 'Dressed To Kill Tour', had stopped in Toronto in April of 2014 and netted the star $1.7 million in revenue and favourable reviews from the Toronto Star and the Toronto Sun "Is this the same Toronto I spent Halloween with, with a spider on my boob?" playfully asked Cher over the Scotiabank Arena's sound system, sight unseen from backstage, before the house lights had even dimmed. Bringing herself on stage like most comedians do at a super club, Cher then launched into "Woman's World" from atop a pedestal we the audience had presumably placed her on metaphorically. Over the course of the evening her trademark husky contralto and natural vibrato were in fine form, particularly on the Golden Globe winning "You Haven't Seen The Last Of Me" and "Heart Of Stone", which the singer claims is the song that most typifies her ("If there can be such a thing" she added).
On January 13, 2015 Cher was set to return to Toronto for a victory lap when an acute viral infection which affected her kidney functioning forced the singer to cancel the second leg of the tour. Her upcoming 'Here We Go Again Tour' Toronto stop now serves as her long overdue return to Canada. Fans are eager to see and hear how the Grammy award winning singer will fit her recent ABBA material into a setlist that includes posthumous duets with ex-husband Sonny Bono and Betty Everett and Marc Cohn covers.
Despite claiming yet again that this is her "final farewell" from live touring, Cher doesn't seem set to retire anytime soon. Next up is a sequel album to 'Dancing Queen', a Christmas album, an autobiography with HarperCollins, a perfume, and a television series with LOGO written with former flame comedian Ron Zimmerman. But first, there are new concert dates to complete and demand for the 'Here We Go Again Tour' to be filmed. (Both of Cher's last two world tours were filmed and nominated for Emmy's, with 2003's "Cher: The Farewell Tour" winning for best 'Outstanding Variety, Music or Comedy Special'.)
Regardless of her accolades and commercial successes, critics have always been harsh on Cher. They've called her vocals a 'sledgehammer' that make 'everything sound like an anthem' and complained that she sounds 'androgynous' or 'like a man'. Famous Canadian Paul Shafer has mocked her singing for years on the Late Show, and she herself has said her voice is "just ok". Even her speaking voice has been ridiculed, with a clip of the actress saying "Wagon wheel watusi" on loop going viral. Yet, she's the only artist to have a number-one single on a Billboard chart in each of the past six decades. She's sung disco, torch songs, folk, pop, dance, new wave, country, and arena rockand sold over 100 million solo albums doing it. Another estimated 40 million if you include her recordings done as Sonny & Cher. These statistics often get carted out when discussing the singer to silence those critics, yet they speak to a more important point. Something in her voice connects. That's primarily why she's still with us. And that's why I can't bear to have her say 'farewell'. Only 'till next time'.
Michael's favourite Cher song is 'Mama (When My Dollies Have Babies)'. You can tweet him at @MichaelBurtch. Tickets to Cher's farewell tour the 'Here We Go Again Tour' are available at www.ticketmaster.com.